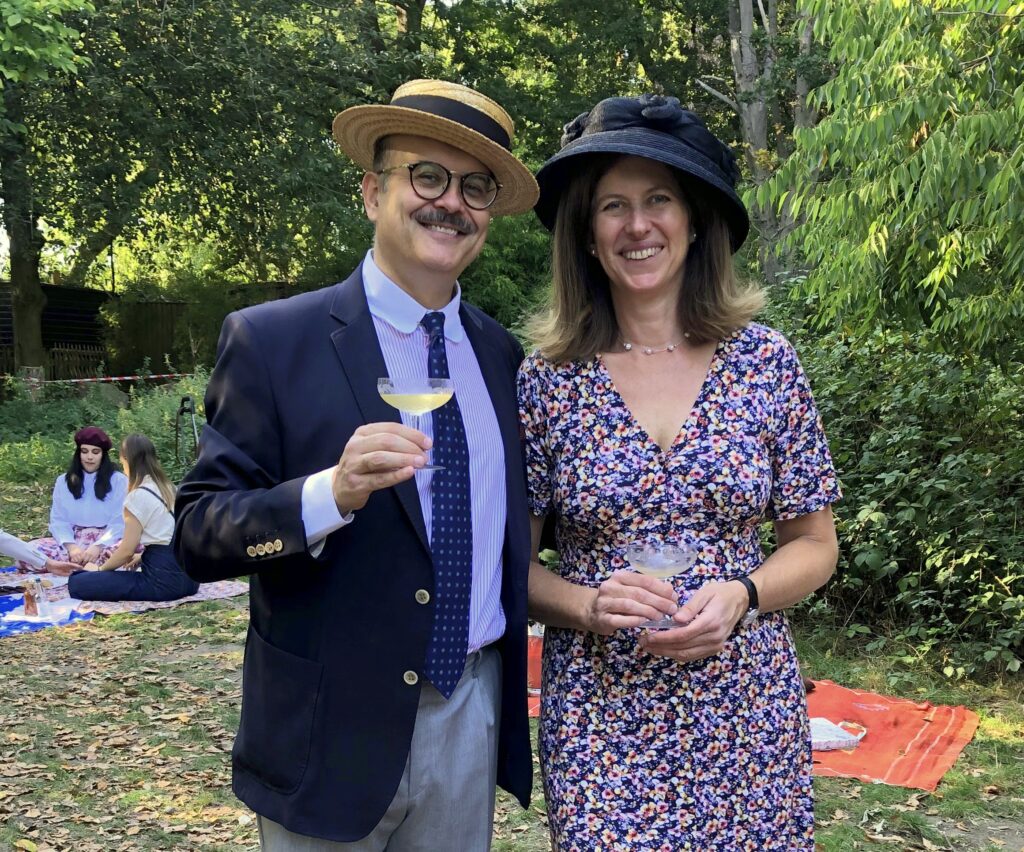 With spring and summer of 2020 bereft of the usual social highlights (the NSC punting and picnic, the Chap Olympiad, etc.), the society belles and men about town of our acquaintance were positively pining for some sartorially distinguished interaction. We therefore decided to take the situation in hand and organise a modest gathering.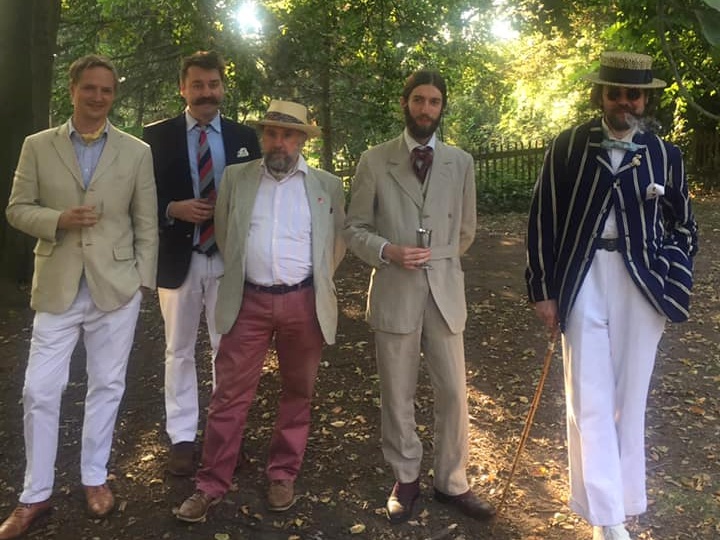 The choice of a picnic was dictated by two considerations: the healthful opportunities for "distancing" offered by a sylvan setting as well as an eccentric admiration for the Edwardian habit of bringing fine "indoor" accoutrements to the great outdoors. A side benefit of such a déjeuner sur l'herbe is that it obviates tiresome fussing over the precise number of participants. We identified the Daffodil Lawn in Holland Park as a central location accessible by both automobile and public transport, with plenty of shade and relative privacy in what is a very popular park.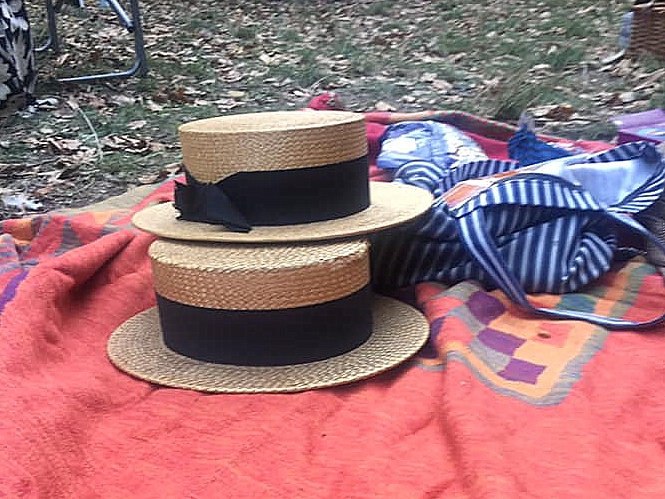 The official title of the event was The Pukka Picnic ~ Boaters, Bubbly and Belles. We encouraged our friends to "bring [their] favourite skimmer, tipple and person(s) and, above all, bring a bit of dash".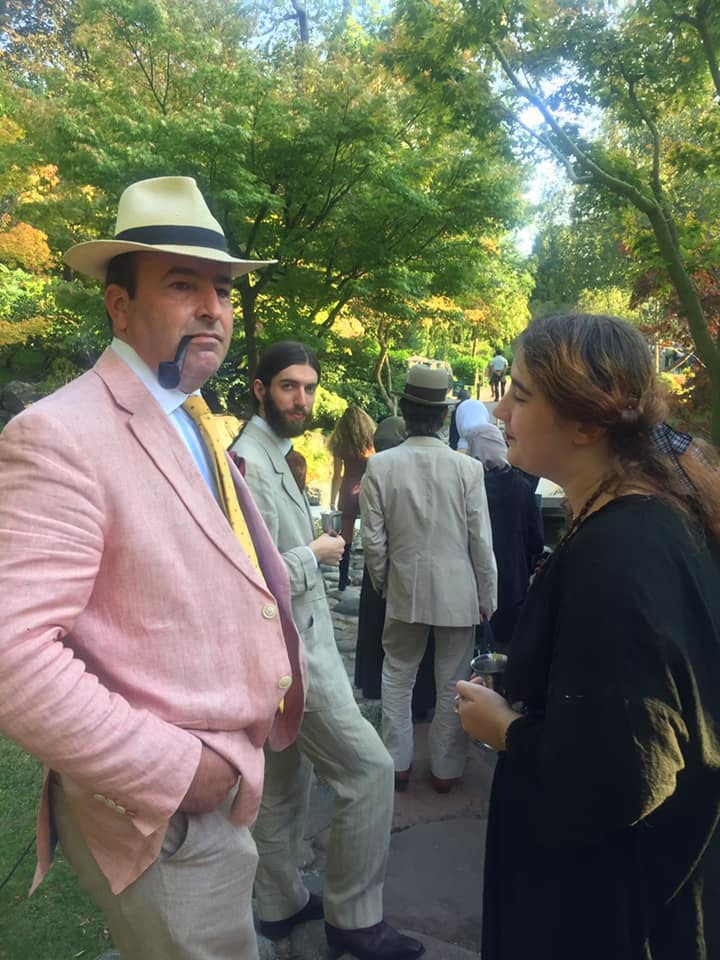 I think you'll agree from the daguerreotypes reproduced here that standards were not just upheld but indeed set. The much-maligned weather of this Sceptred Isle proved as faithful and reliable as an old family retainer, bathing the jollity and elegance of the picnic in golden sunshine.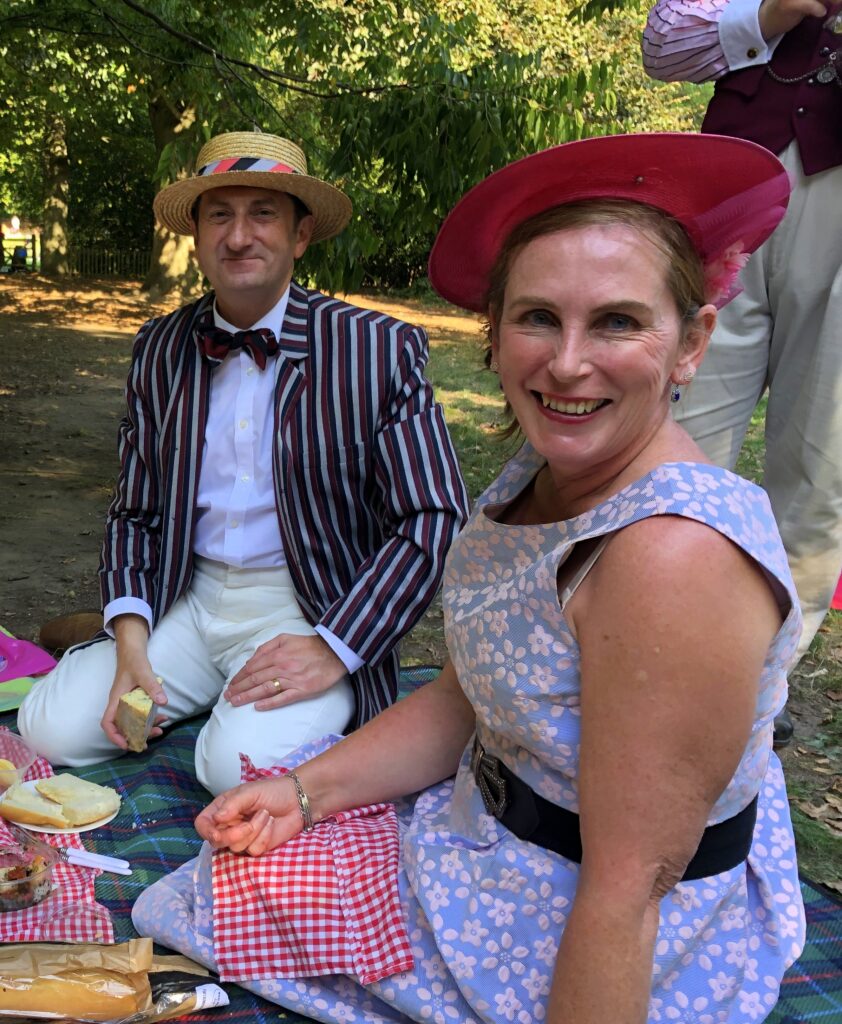 This was on Sunday 13th September – precisely one day before the authorities were compelled to proscribe social gatherings of this size. The Pukka Picnic was not exclusive to New Sheridan Club members and we were delighted to welcome a few fellow exquisites. However, the Club was very well represented and several red-black-silver ties were spotted, including that of a certain lobster than should need no introduction.