As the Victorian age rapidly created an unprecedented amount of wealth, the Victorians set about enriching the architecture of Britain (and much of the rest of the world) with some of the most ornate and eclectic buildings ever erected. The curmudgeon of the time (there are always curmudgeons), assigned satirical monikers to these concoctions and, in the case of drinking establishments, the name that stuck was "gin palace". The Princess Louise, in Holborn, was built in 1872 and renovated to something extremely close to its current state in 1891. Unlike most such places, Providence saw that it was preserved almost untouched, despite necessary renovations and it is today listed at Grade II*.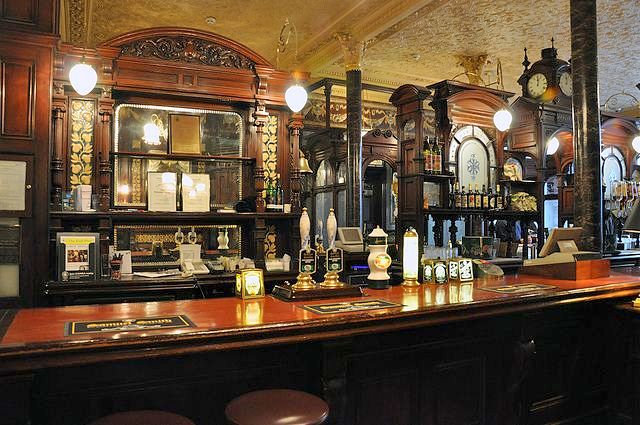 To give readers an idea, this is a pub that has retained all its internal privacy screen and cut-glass panels; a pub in which the gents' lavatory is part of the listing. Pictures, as the saying goes, barely do it justice. Additionally, unlike some vast, Edwardian pubs with grand interiors, it is still very human-scale and indeed cozy.
Even if only as an act of architectural and cultural respect, we would argue that any self-respecting Londoner should visit the Princess Louise on a regular basis. But of course, people visiting pubs tend to want a tipple. As part of the Samuel Smith chain of brewery-tied hostelries, the Princess Louise has a comparatively rigid, pre-set range of offerings. When it comes to beer, the Samuel Smith line-up covers the basics of lager, bitter and stout rather well.
You will not, however, find a range of Continental, New World or craft beers. If that strikes the modern consumer as quirky, wait till you realise that all the wines, spirits and soft drinks are also… of the 'house' variety. The Walker & Scott subsidiary, as the blurb reads: "specially selects the highest quality wines and spirits from around the world, all of which are produced by first class independent suppliers." It seems like an arrangement that is more convenient for the landlord than the punter, to put it mildly.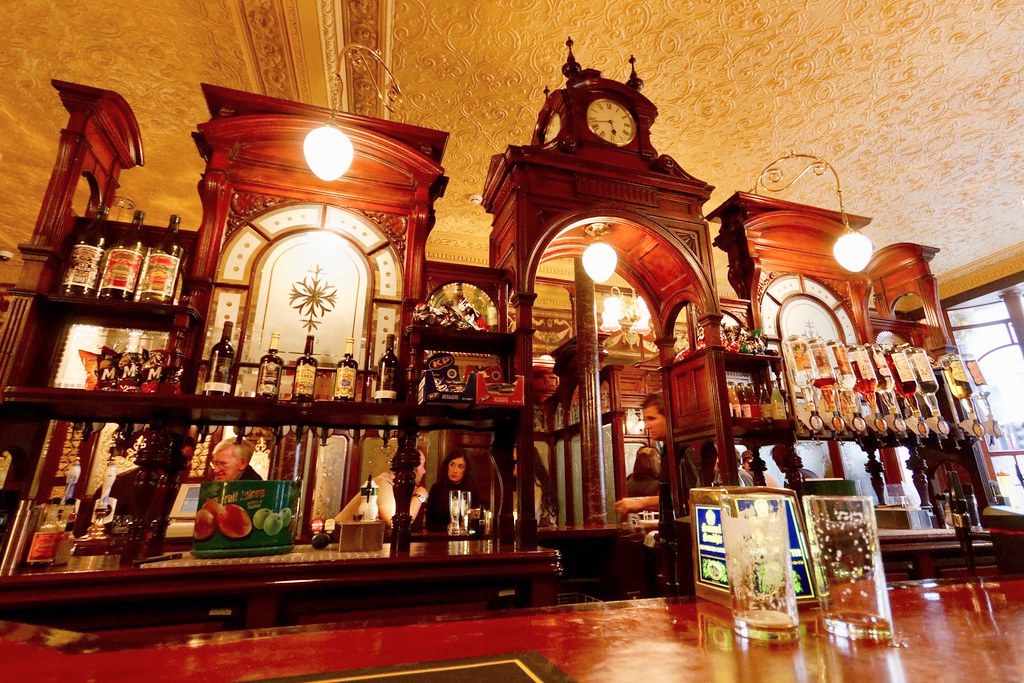 For the elegance and civility-minded customer, those limitations place the Princess Louise in something of a special category. We would recommend it away from the busiest times and accompanied by a larger ,rather than smaller, party, ideally taking over one of the several partitioned areas. And certainly it is not the place to take an oenophile, someone minded for a proper Champagne session let alone for a cocktail. Pity, really.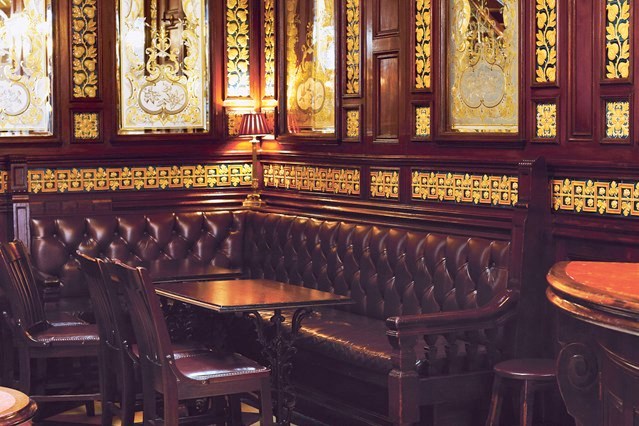 Even if one isn't aiming for a boozy beer "session" (and most elegant people are not), this is a topping place to stop for a day-time restorative, a jolly start to an evening or perhaps even for an early night-cap.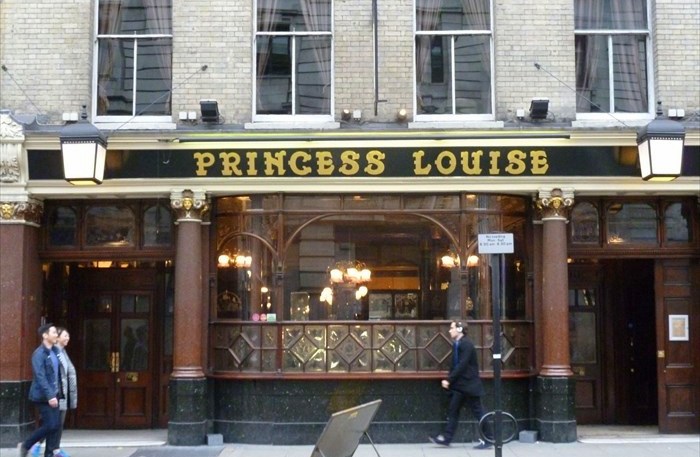 Address
The Princess Louise
208 High Holborn, WC1V 7EP
Tel.: 020 7405 8816