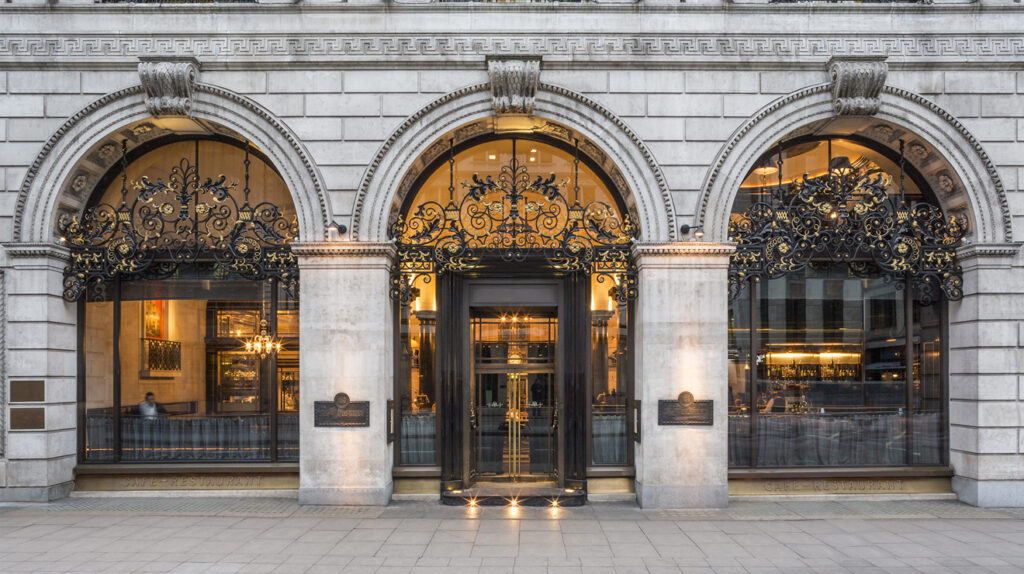 The Rinascimento spread knowledge, beauty and humanism across Europe and the world but it didn't just happen. It began in Florence, in the early 1400s, and was started by individuals like Brunelleschi, Donatello, Alberti and Masaccio.
London's hospitality scene has never been entirely devoid of old-world elegance and gentility but the 'New Wave' of traditionally styled, impeccably presented, reliably excellent restaurants, bars and clubs started at The Wolseley. And that was the inspiration of Messrs Corbin & King. They didn't end there, thankfully, as they have extended the same concept in several locations; albeit without slavishly reproducing themselves.
The Wolseley remains a very special place; clearly intended to evoke the Golden Era of hospitality in today's hurried and harried world. A "café-restaurant in the grand European tradition … combining British heritage with European grandeur". In one way, the fact that a former car showroom (for Wolseley Motors), however architecturally exquisite, could be turned into The Wolseley was one of the reasons we began this website. Long may it prosper: it is simply topping.
Everywhere one looks, one sees marble, Portland stone, gilding, efficient waitstaff. All is agleam, all is in order. From the famed breakfast to the all-day and dinner menus to the equally popular afternoon tea, the food selection here is international, classic and with something for every taste. Chicken Soup with Dumplings, Escargots à la Bourguignonne, Salad Niçoise, Coq au Vin, Schnitzel, Kedgeree; that sort of thing.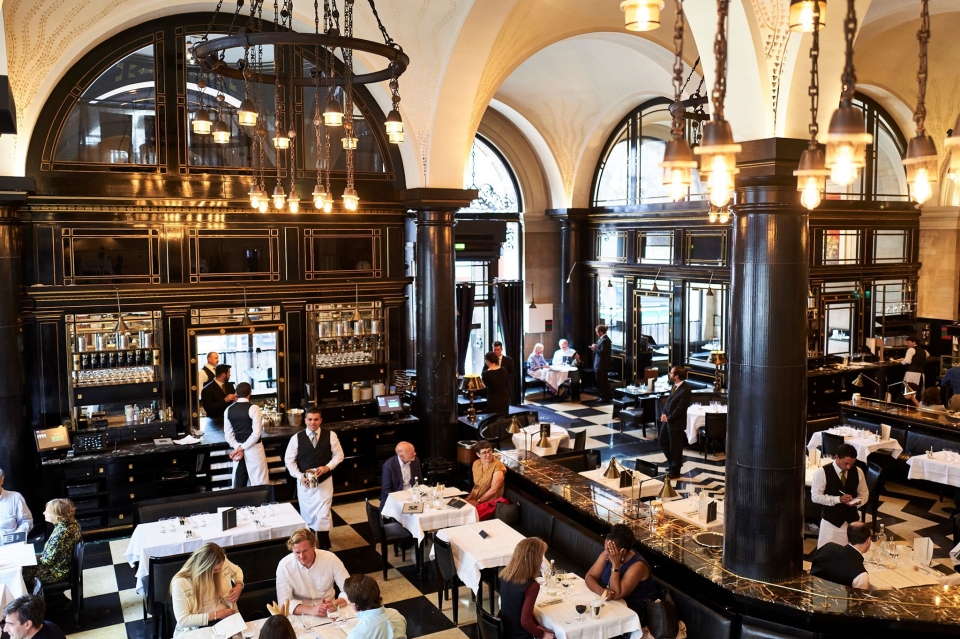 The Wolseley' has one of the handsomest 'bars' in town but its liquor license requires that a food order accompany intoxicating drink. You cannot just pop in for a cocktail. The pricing, as you might expect from the moment you walk in, is in the special occasion category. This is the sort of place you go when you want to feel like a million bucks, as they say in the States. We trust you will attire yourself accordingly, you smashing people you!
Address
The Wolseley
160 Piccadilly, W1J 9EB
Te.: 020 7499 6996