In this aggressively casual age, there are well-meaning innocents that confuse Golden Era grandeur and refinement with baser forms of materialism; the sort of thing one sued to call "vulgar". A term one sometimes hears (and which in our opinion has unpleasantly elitist connotations) is "bling". We raise this point because Bob Bob Ricard is perceived by some as sitting on the border of those two realms: Jazz Age-inspired style and contemporary ultraluxe excess. In some ways, both are manifestations of the desire to elevate the noble act of hospitality by creating surroundings that distinguish themselves.
The owners of Bob Bob Ricard write that its interiors were "designed by the legendary David Collins" and "widely regarded as his most flamboyant creation", taking "inspiration from the Orient Express and the Golden Age of Travel". We like the sound of the latter, we like the honesty (unlike far dearer, more exclusive places that pathetically try to pass themselves off as democratic) and frankly we like the spirit of the place.
The most obvious example of Bob Bob Ricard's unapologetic embrace of fun is the provision of a "call for Champagne" button in every booth. Look deeper, though, and consider their limited-markup policy on wines, the booths-only arrangement, the well-produced classics like Beef Wellington and Chicken Kiev. Bob Bob Ricard does may wear its glamour as insouciantly as the Ritz or its Art Deco references as lightly as the Wolseley, but if you feel the need, once in a while, to sup on champagne and caviar, Bob Bob Ricard will give you some of the most honest pricing since the Bolsheviks ruined the fun in St Petersburg.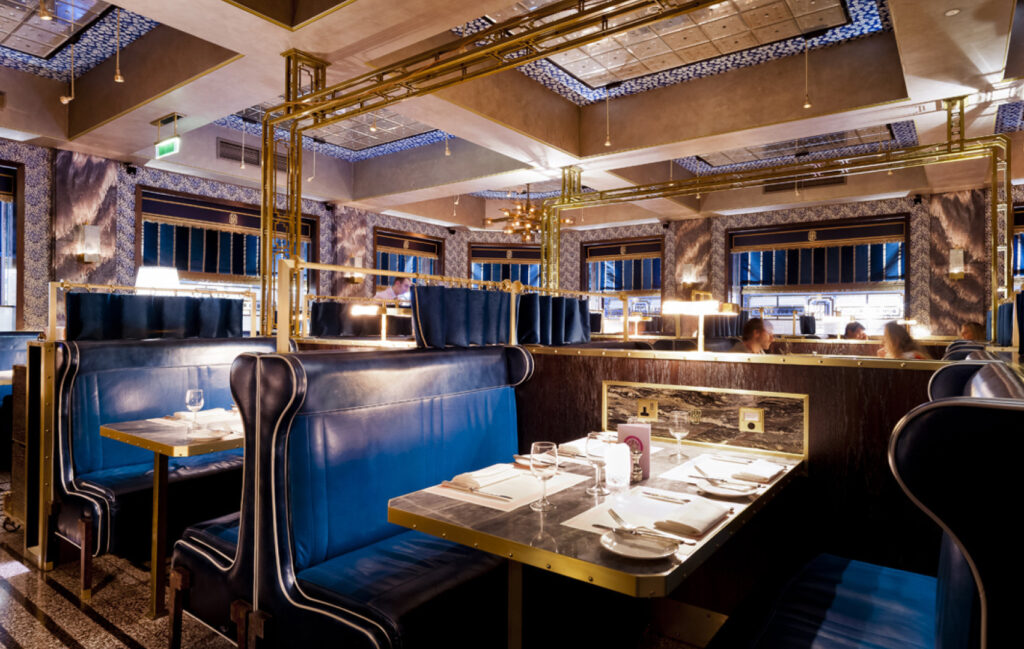 Address
Bob Bob Ricard
1 Upper James St, Soho, W1F 9DF
Tel: 020 3145 1000