The story of how we are able to enjoy a jolly nice place like the Coral Room is not a new one. In fact, it is a well-rehearsed narrative and that is what's great about it. Start with a fine, early 20th C. building that has outlived its original purpose; in this case, the Neo-Georgian former London headquarters of the Young Women's Christian Association, completed in 1932 to a design by prominent architect Sir E. L. Lutyens. Turn it into a hotel; in this case the Bloomsbury Hotel, on Great Russell Street. Create, from scratch, a spacious and impressive drinking den with a catchy name and a back-lit main bar– voilà: the Coral Room. We can only celebrate the fact that, since the early 2000s, through a time of general social decadence in aesthetics and demeanour, the hospitality industry has created or renovated a record number of spaces that are welcoming and visually impressive.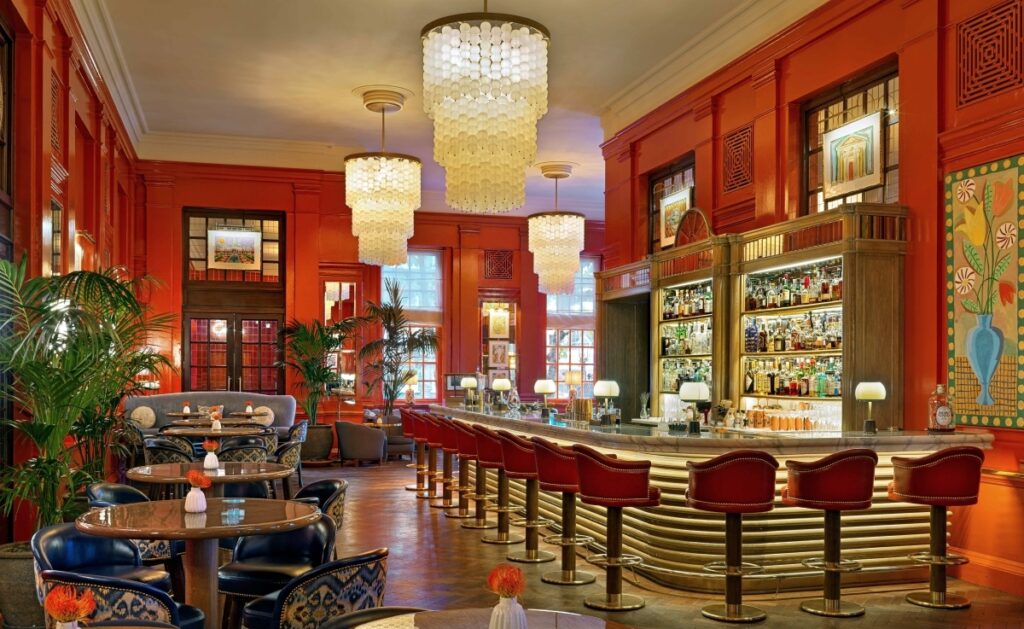 Taking its name from the vibrant but attractive paint scheme, the design of this 2018 renovation was led by Martin Brudnizki, also involved with places like the Dean Street Townhouse, Hix, Scarfes Bar, the Ivy. Not unlike other rooms designed by Mr Brudnizki, the individual details are deceptively modern but the overall effect is satisfyingly redolent of a more elegant era, in this case the early 20th C. The ambition, according to the blurbs, was to create the ambiance of" an exquisite country house transported to the city." The specific stylistic choices seem relatively urbane, rather than bucolic but nonetheless a sense of elegant relaxation does come across.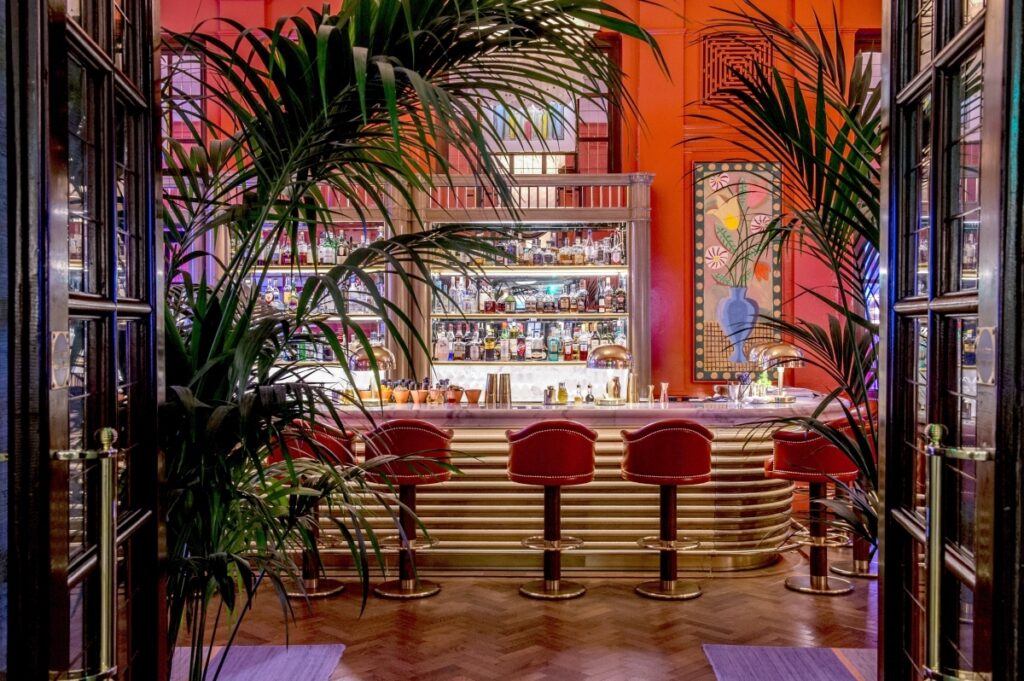 We had been meaning to give the Coral Room a go since it opened but individual circumstances and a global pandemic conspired to delay our visit until recently. The first thing to say is that the service, on a relatively quiet evening, was decidedly courteous. All the Murano chandeliers in this world can't rescue off-hand staff but that is clearly not a problem, there. The drinks and bar snacks were well-received: champagne chilled to the right temperature and evidently well-kept (it's astounding how much heat-spoilt champagne is out there); Mint Juleps rigorously served in attractive metal cup.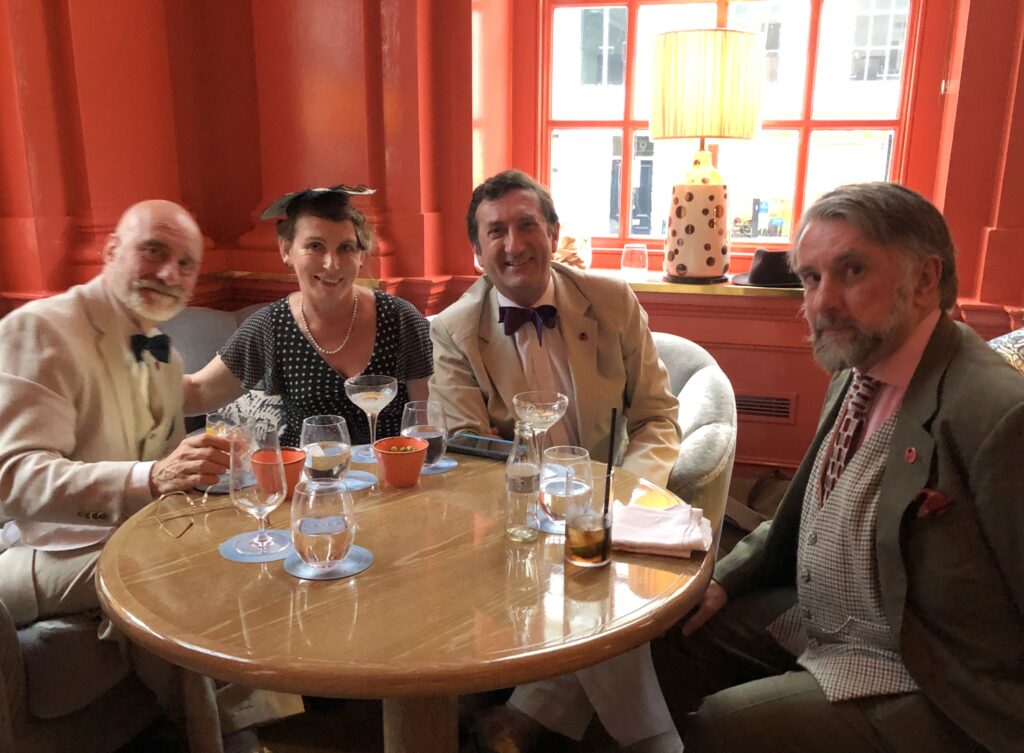 Seating limits were still in place, in early July, and so we gathered a small subset of NSC stalwarts. The annoying necessity (plague rules) of studying the menu via an 'app', coupled with our impatient thirst, meant that we only realised later in the evening that the Coral Room makes it rather a specialty to stock an impressive array of English sparkling wine. We'll no doubt sample some home-grown bubbly on our next visit. What about the damage? By the rapacious standards of London lux hotel prices, the average cost per drink compares quite favourably.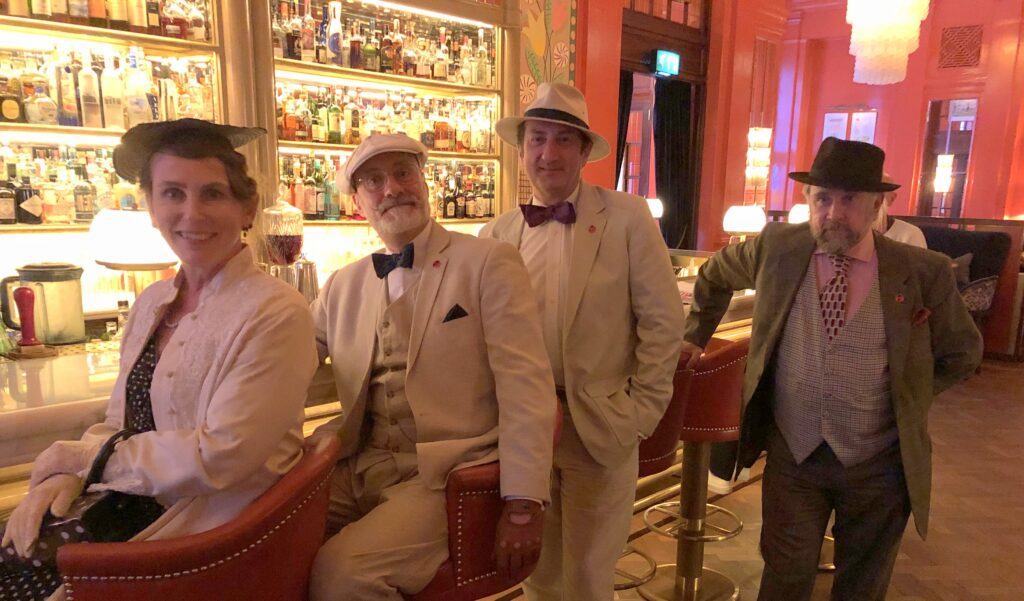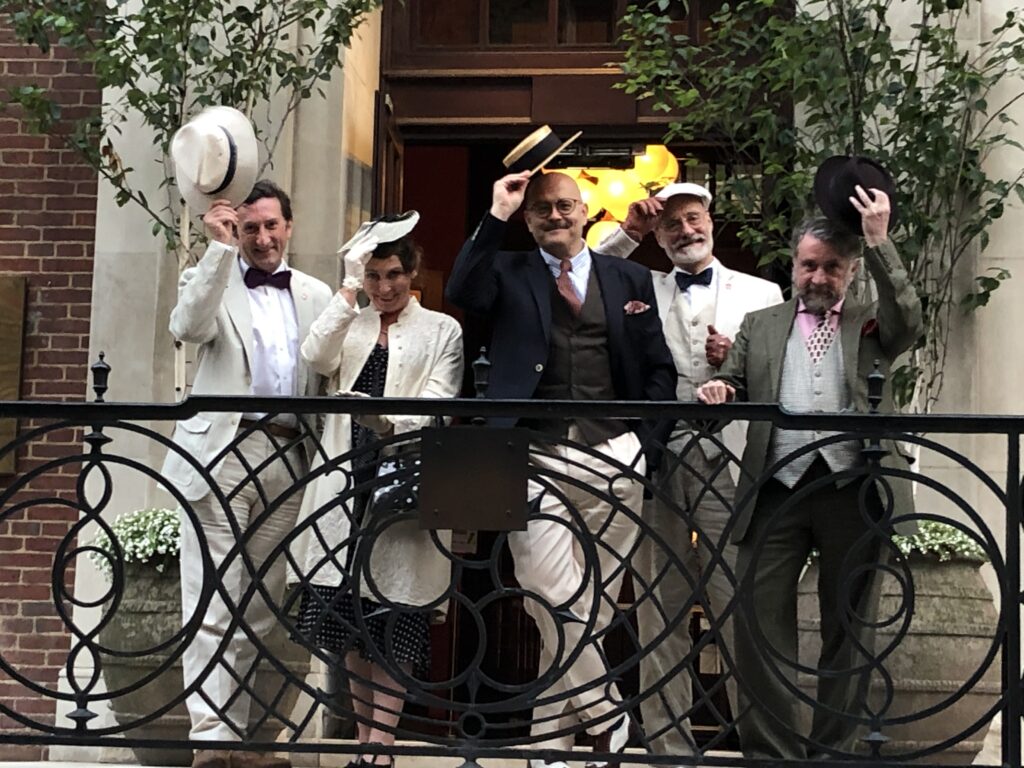 Address
The Coral Room at the Bloomsbury Hotel
16-22 Great Russell St, Bloomsbury, WC1B 3NN
Tel: 020 7347 1221