There are two types of venues we include in Wonderland City: the original classy restaurants and bars that have survived the ravages of the 20th Century, and the commendable 21st Century creations that meet the standards of the Golden Era.  The phenomenon of (re)creating places which could compete with the swank and full-on spectacle of Edwardian and Jazz-Age 'hospitality' businesses began in the 2000s but, at least in London, accelerated in the 2010s.  For obvious reasons 2020 was not a good year for new openings and it is therefore with great pleasure that we note the first place worthy of Wonderland City to be launched in 2021. Welcome to the 2020s and may they roar.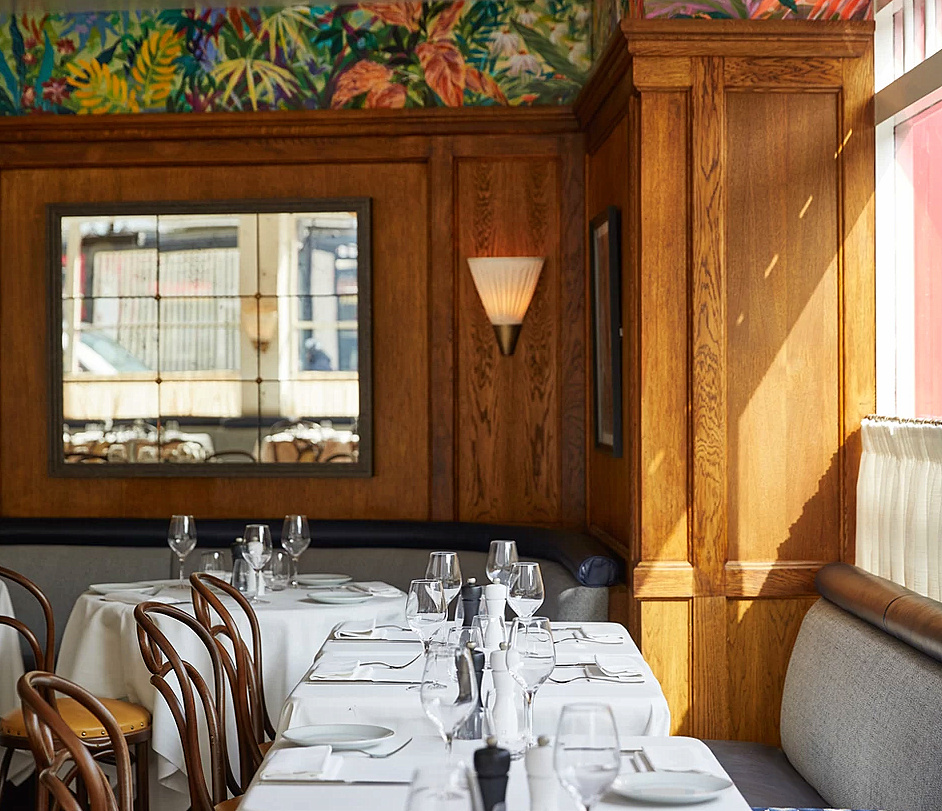 Brasseria was founded by the Fraquelli brothers, who are the third generation of restauranteurs in their family. The first iteration, on Marylebone High Street, in 2018, taking over from a Getti restaurant (one of their father's brands). It's a nice space in an attractive, fashionable area but we must admit that we were put a little bit off by the quirky name (brasserie + trattoria? What?). However, as the new 'branch' at the corner of Portobello Road and Westbourne Grove neared completion, with an arguably more refined and cohesive aesthetic, our interest was piqued. Soon thereafter, we happened upon it, almost accidentally, less than two weeks after its opening and gave it a try.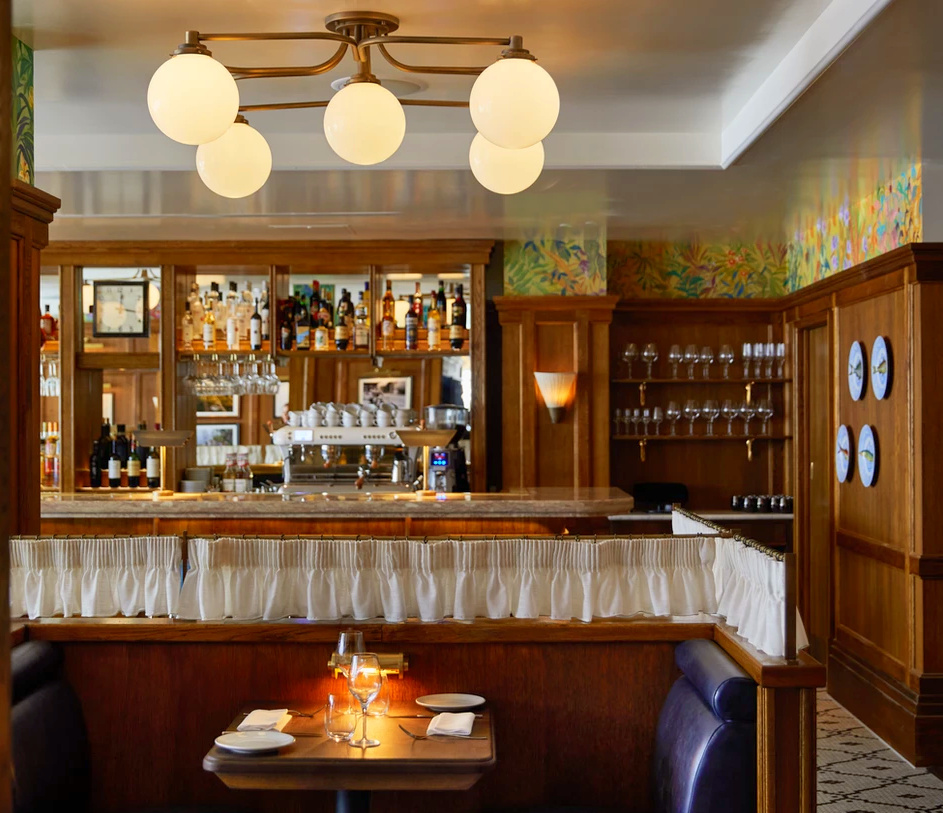 Brasseria Notting Hill is not designed in a strictly period style.  The individual architectural elements are probably as much mid-century as pre-war.  But the overall effect is quite strongly reminiscent of the pre-modernist period, with a very civilised, refined feel notwithstanding a vibrant colour scheme and 'modern' light fixtures.  This is not an easy result to achieve, by any means.  It's probably easier (though no less appealing), given a sufficient budget, to simply reproduce faithfully a pre-war aesthetic in every detail than to create such a sense of visual civility from scratch.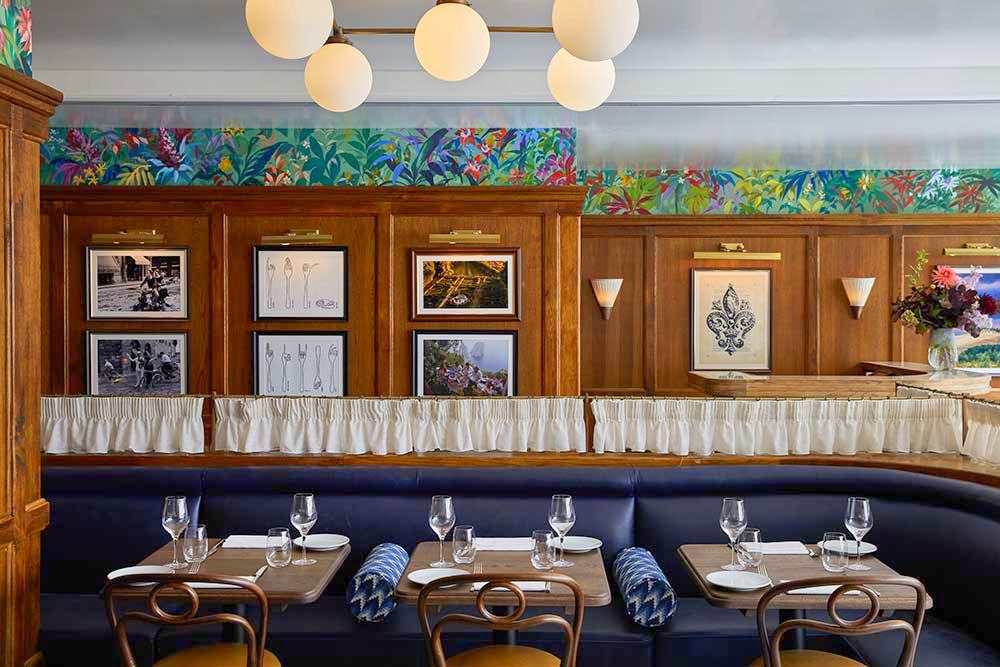 Just as impressive as the aesthetic spirit, we found the service ethos.  All the places we profile are characterised by properly trained and solicitous staff.  Even by those standards, we were quite impressed by our waiter's mien.  Despite his young age, it was like being served by an experienced Maître D'hôtel.  If that weren't enough, one of the founders, Andrea Frequelli, was actively on site and was kind enough to dedicate considerable time to two drop-in clients (on a busy night), with no inkling whatsoever that we were "reviewers".  That conversation confirmed our surmise that the choice of décor, service and indeed menu are not accidental at all.  When Mr Frequelli mentioned that the dining room was unabashedly given over to white tablecloths (there is also a very attractive, café space), we were about ready to stand up and sing the Italian and British national anthems.  That is what we mean by 'getting it': understanding that there is a market for good food that is not served lackadaisically in a semi-industrial space.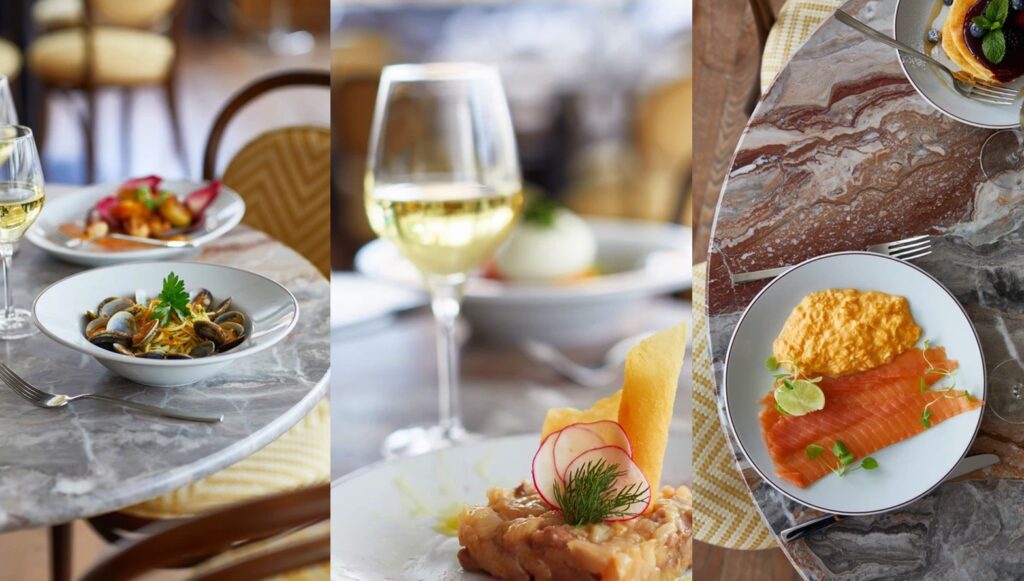 Speaking of food, the recent trend among classically stylish restaurants has been to raise the standard of what is served.  The cuisine at Brasseria is Italian with some 'East Coast' and international inflections.  This was well-prepared and the duck ragout linguine, in particular, was of an uncommon standard.  The Notting Hill area can boast a number of entertaining restaurants and bars, with quality food and booze.  None, however, match the elegance of the Brasseria and to have a properly elegant place so far west of the usual West End haunts is really quite marvellous.  Prices are Notting Hillish, meaning that if you can afford to live there you can make this your 'local' but if your means are less commodious it's more of a date night or special place.  Nothing wrong with special places, is there?
Address
Brasseria Notting Hill
290 Westbourne Grove, Notting Hill, W11 2PS
Tel: 020 7052 3564