You've heard the stale stereotypes: "no one goes out in Covent Garden or Soho." In truth, they are overrun by baying legions of tourists and provincials spewed unto London by discount airlines and the mouldering railway system. But if finding and highlighting 'Wonderland City' places was easy we could scarcely count ourselves worthy explorers. Concealed but not entirely submerged by the chains and pseuds, many spiffing places still exist and new ones are emerging in the much-dismissed West End.
Louie (Louie, oh, baby) you've gotta go!
Approaching Louie from a side street of a much-reduced Shaftsbury Avenue, a chap might be forgiven a touch of ennui. This will be dispelled the moment one enters the elegant but spirited space. The ground floor is occupied by a generously sized, impeccably appointed dining room (which includes an oyster bar and a drinks bar). The evening we visited, a jazz-adjacent trio was playing and a satisfying mix of people seemed to be enjoying dinner.

According to the suave management, the idea is for this to be a buzzy, festive space. The floor above features another dining room, also complete with its own bar, that serves the same menu but has decidedly softer lighting and a more genteel atmosphere. The spirit of the décor, based entirely on original pieces, is elevated Golden Era, despite most individual elements being essentially contemporary. Though we rightly revere any spot that feels and looks 1900-1940, the ability to create something fresh and still aesthetically grand should be praised.

Still higher, we find the Alligator Bar where, unlike the restaurant(s), you cannot make reservations. This is, of course, admirable, since the craic-killing lack of spontaneity envisaged by bar reservations would conflict with the intention of making this a bit of a Schrageresque hot spot. A full bar food menu is available. The drinks pricing is a mixed bag, with cocktails and beer possibly better comparable value than wines. The entry-level champagne (Charles Heidsieck Reserve) is a quality choice and the multiples for a bottle of bubbly are comparable to those at the Wolseley.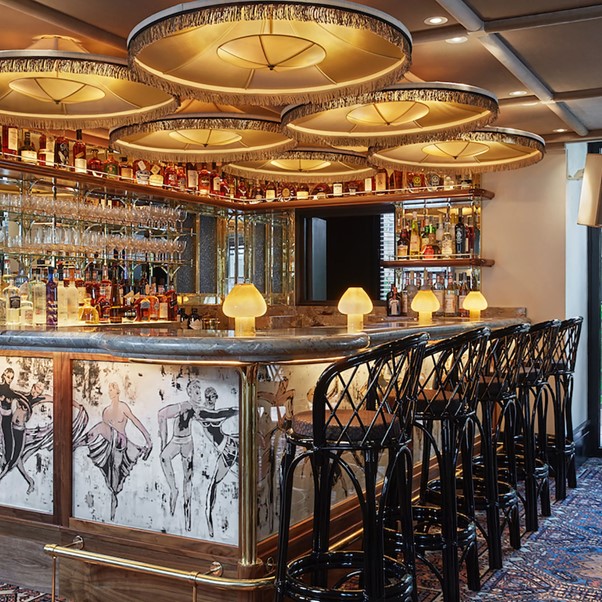 The ambition to be a party place for swells means they feature regular live music (Jazz on Tuesdays and Rock on Wednesdays). We needn't tell you just how rare, and therefore valuable, the latter is…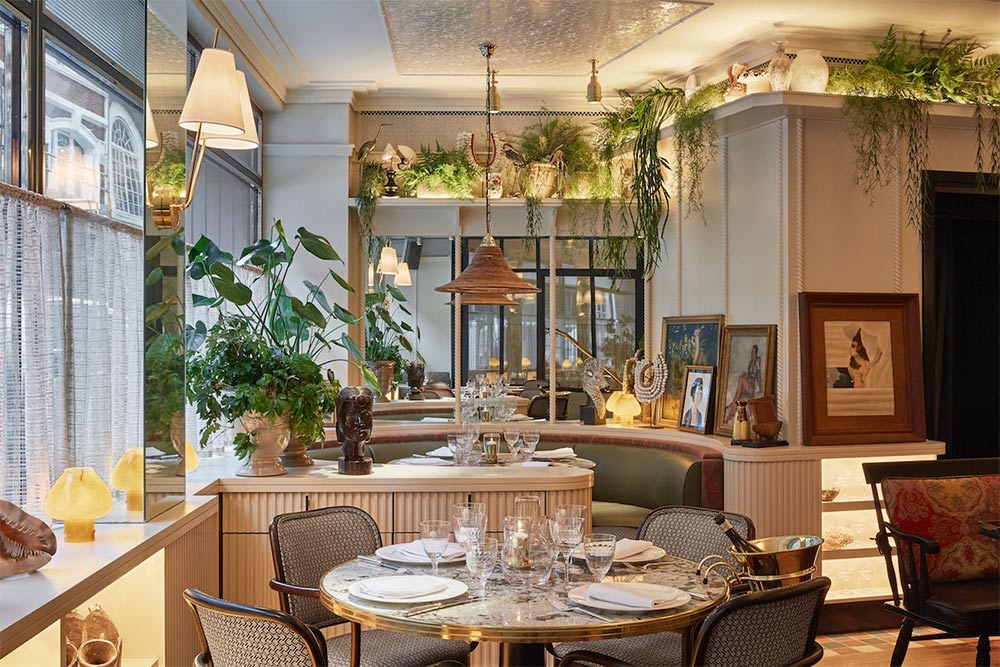 The name Louie is a refence to the cosmopolitan Franco-American inspiration of the patron, Monsieur Guillaume Glipa. The menu, however, veers towards grill-house classics (Dover Sole, New York Strip, Lobster, Côte de Boeuf) as well as many small plates but only a few Louisiana touches like the New Orleans Beignets. Louie originally opened in 2020 (sic), which qualifies as excruciating timing, but after all that nonsense, they are hitting their stride. We shall return.
Can Soho House rescue Kettner's?
For the bright young things that know a thing or two about the heyday of café society, Kettner's evokes tales of Edwardian naughtiness and late-night excess, all under the canopy of finely moulded ceilings. It is a storied place, founded by Napoleon III's chef back in 1867! It hosted in its glory days Edward VII, Lillie Langtry and Oscar Wilde.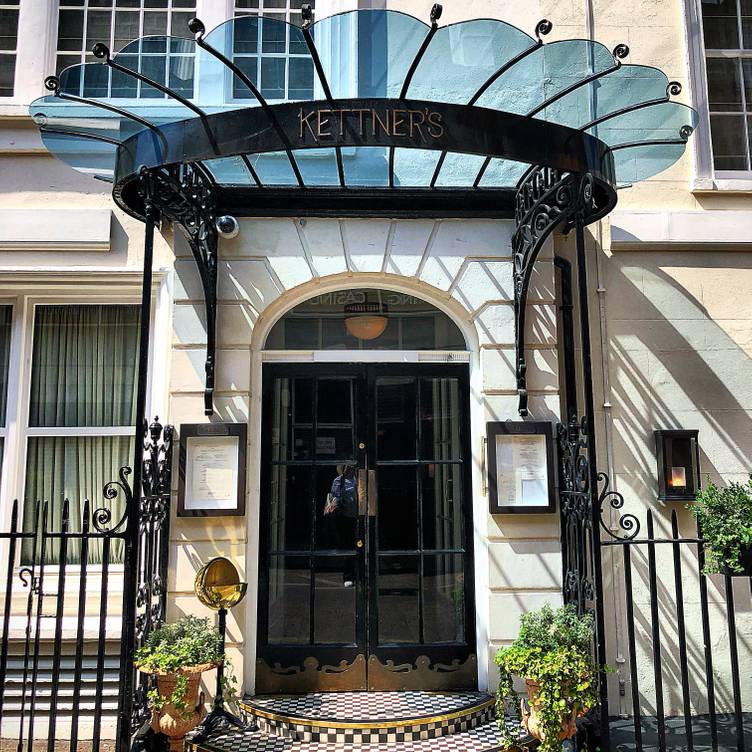 Like many historic watering holes, Kettner's was run very shabbily indeed for much of the late 20th century and indeed much of the early 21st. It wouldn't even fully qualify as a tourist trap, just a dim remnant of itself. Mercifully, the good architectural 'bones' were never ruined by some ill-judged update, though. Given the reputation and reach of the Soho House group, therefore, we remain hopeful of a turnaround.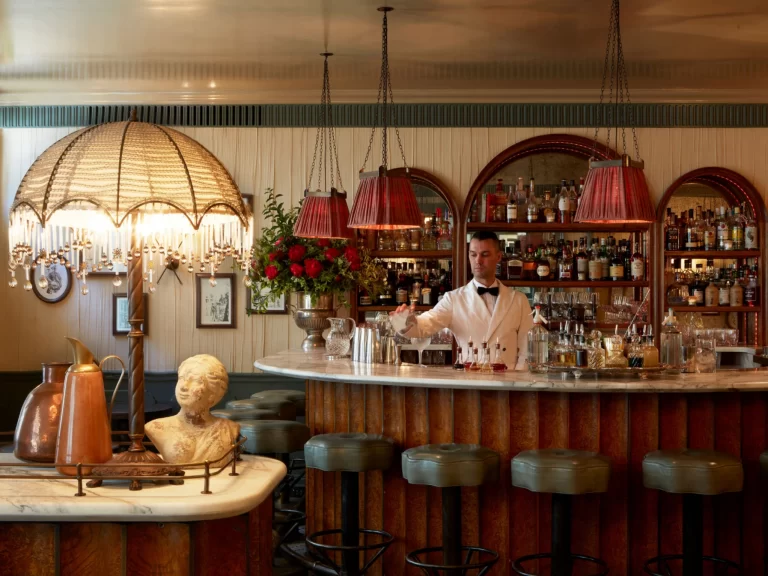 On the evening we visited, the Champagne Bar (priority to hotel residents) was neither overcrowded nor bereft of punters.  We were disappointed, however, by the paucity of the lighting: lugubrious verging on funereal.  A daytime visit would be more useful, we think.  We therefore went for the main bar, known as the Piano Bar.   It's a decent space and the bar staff were considerably more efficient than the average these days.  They were also quite pleasant.  The nicest space, as things stand, is the restaurant (known as The Clarence Tavern).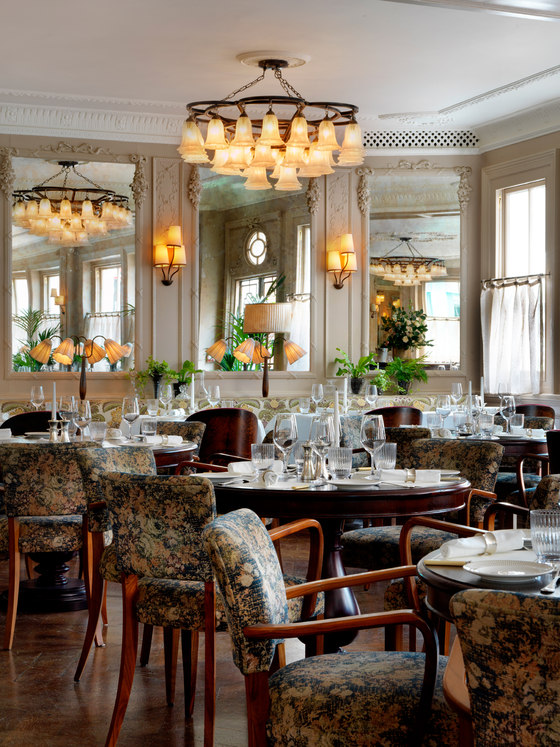 Soho House are a very professional outfit and we therefore retain a sincere hope they will make the most of Kettners. As it stands, the jury is still out.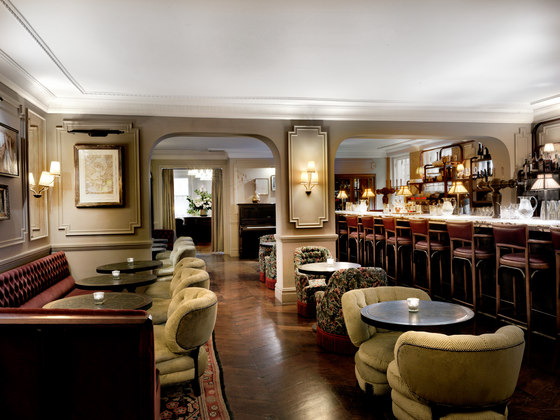 Our Copita runneth over…
Lest our exquisite readers think we're diluting the rarefied spirit of Wonderland City, let us assure them that we do not intend to devote undue attention to places devoted to the ruling "casual-trashy" ethos. We haven't lost that swish, formal feeling. They will recall, however, that we have admitted to liking many forms of comity. It was in that spirit that, having sampled the more classic end of what the West End has to offer, we decided to re-balance our culinary needs with some very nice food at the very informal but also very delectable Copita.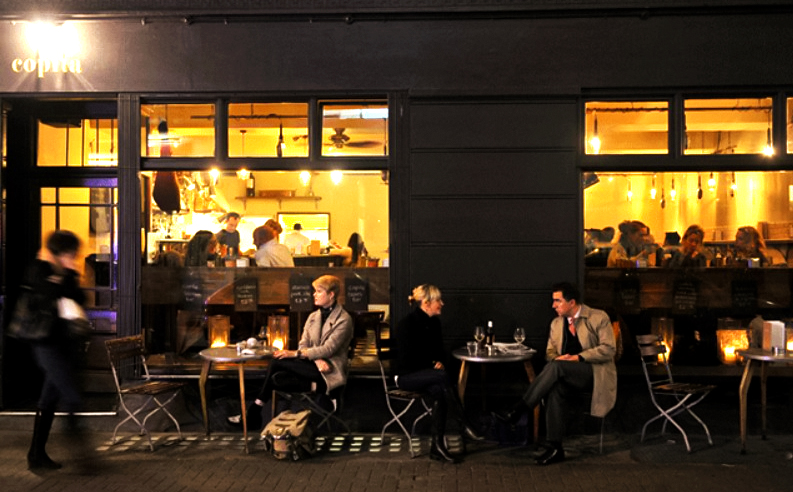 Opened since 2011, Copita serves up Iberian tapas that manage the very difficult balance between innovation and respect of terroir and heritage. In other words, the food is simply cracking. Although reliably packed, it has bene arguably less plagued by media hype than other quality tapas joints in London and the crowd, though ebullient, also seems relaxed. We have never failed to enter into an "interesting" conversation with our neighbours (the seating is communal…). The friendly, lively vibe transmits to the staff, that once again proved approachable, knowledgeable and attentive.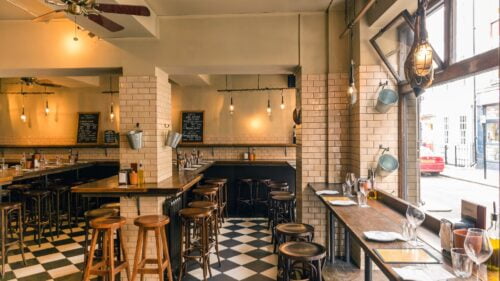 Another capital feature is the interesting selection of Spanish wines, including some Cava choices far above the usual mediocre bubbly. Copita will never be a white tie (or even black tie) sort of place, but it will remain a favourite of ours in Soho. It is in fact the very sort of place that traditionally made Soho interesting.