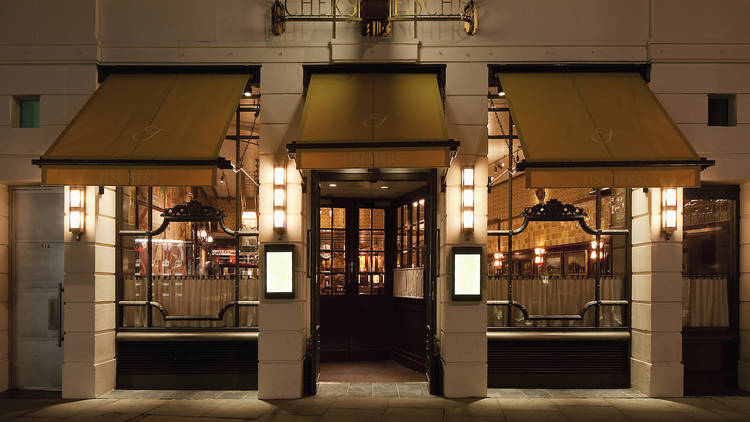 From the day they opened their first grand café, Corbin and King have referenced the Mittel European theme.  Though the other spaces they have created or adapted (foremost, the splendid Wolseley) are exemplary in their own way, Fischer's captures a Viennese vibe most successfully.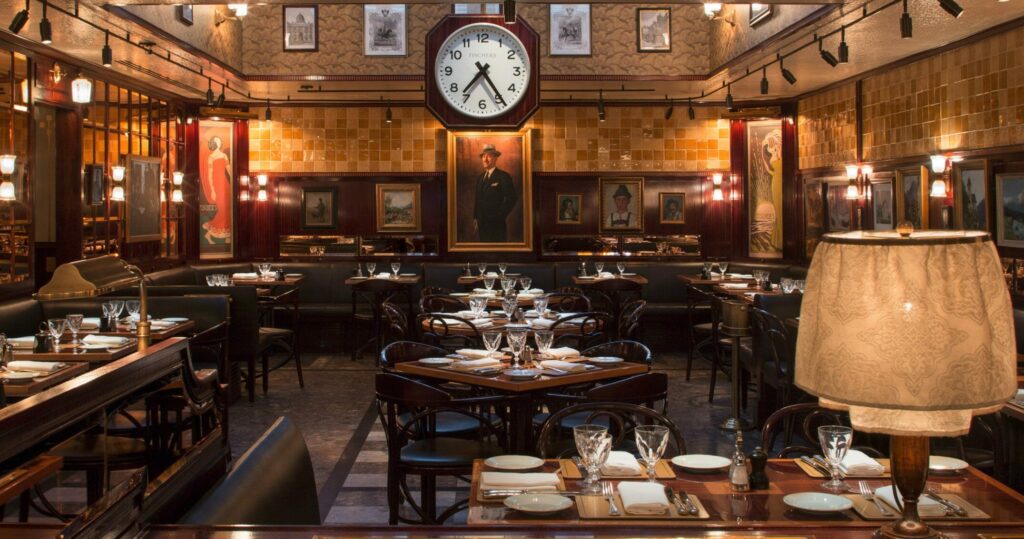 Opened in 2014 on Marylebone High Street, which was reaching the peak of fashion about then, Fischer's specialises in the schnitzel, wurst and käsespätzle end of all-day cuisine. The desserts and sides also fall in the admirable category of Central European comfort food. Other touches win considerable extra points in our eyes: for instance, the dailies available on old-school newspaper sticks.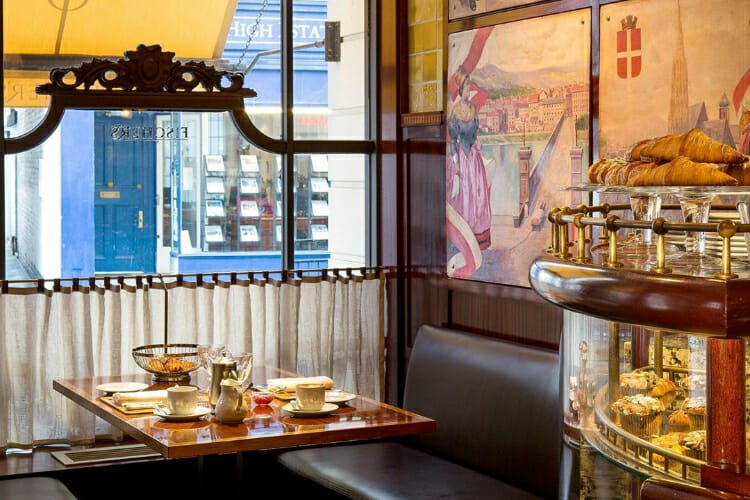 The main dining area, which manages to be both spacious and welcoming, is divided by low partitions and features a functional, attractive mahogany bar at the side. To merely list the wood panelling, atmospheric lighting, idiosyncratic (but tasteful) artwork on the walls and other period details does not quite do the place justice. It is unusual for a hospitality business to successfully project such subtle style and at the same time a sense of utter relaxation.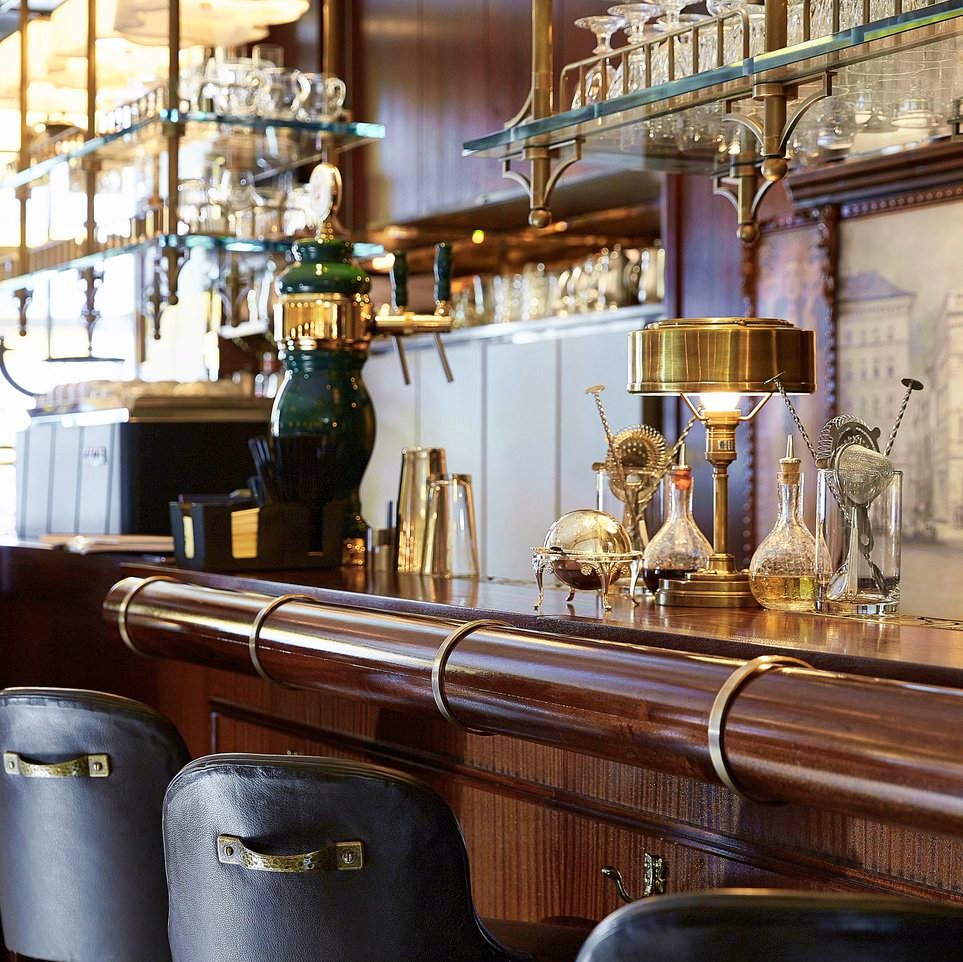 Perhaps the only incongruous item is a large, station-restaurant-style clock. That notwithstanding, a corner table at Fischer's is an excellent way to while away half a day, never mind a meal. In addition to their main menu, Fischer's also offers separate breakfast & tea, brunch and vegetarian menus.
Address
Fischer's
50 Marylebone High Street, W1U 5HN
Tel: 020 7466 5501