It was with some trepidation that we recently visited the Beaumont, in Mayfair, for a post-Covid inspection. That is, we had read that a degree of remodelling had been undertaken by its new owners; noted hoteliers the Barclay brothers. The Beaumont opened in 2014 and, in the luxury hospitality business, seven years is not a vastly long time so the revamp suggested a different aesthetic sensibility, rather than necessary upkeep.
You see, the Beaumont was part of that magical flush of mid 2010s launches that regaled London with an incomparable wealth of uncompromisingly elegant venues that meet the exacting standards of Golden Age style and service despite being brand new. It was also, as far as we know, the first foray into hotels by the admirable duo of Corbin & King, after a string of successes in the restaurant and bar business. The space was repurposed from a former parking garage which, at some point in the late 20th C., was actually the Mayfair branch of Avis rent-a-car… From such humble beginnings, they delivered "polished walnut, bronze panthers, black-and-white photographs from the Roaring Twenties" and more.

For non-sleeping guests, the Beaumont created, at the northern end of Mayfair, a sequence of rooms to satisfy the most discriminating of tastes. The lobby, reminiscent of storied hotels like the Savoy or Claridge's, then the intimately lit and sleekly urbane bar, then the masculine elegance of the Colony Grill. Like so often with C&K, it was a case of "10 out of 10".
Given those precedents, you will understand why, upon examination, and despite the very kind hospitality of the staff, our first thought was: "what the devil have they done to the Beaumont?!" On calmer reflection, there is still much to recommend the Beaumont. The entrance lobby-foyer remains very little changed and, despite its shallow and wide proportions, produces a satisfying sense of arrival.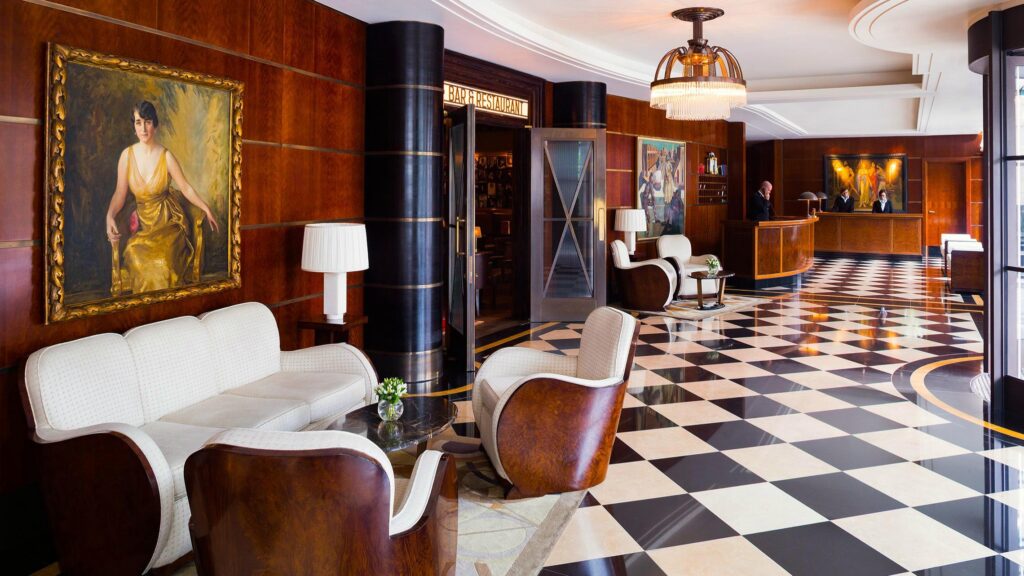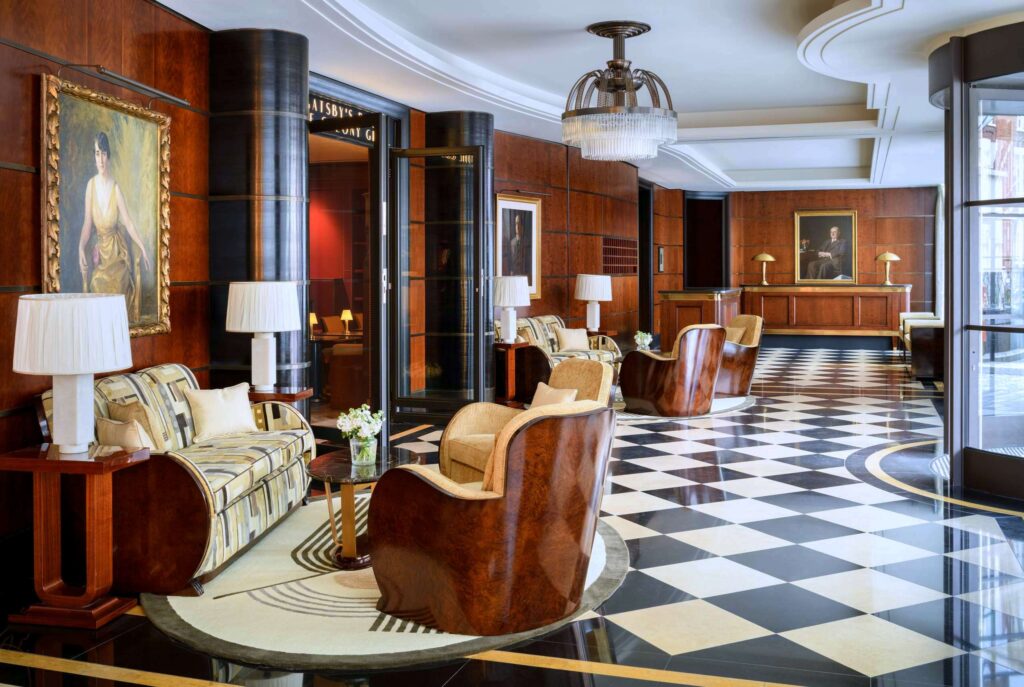 The most surprising change has been the transformation of the sophisticated former bar (which has been moved elsewhere, see below) into a calmer, more day-time space now named the "Gatsby Room".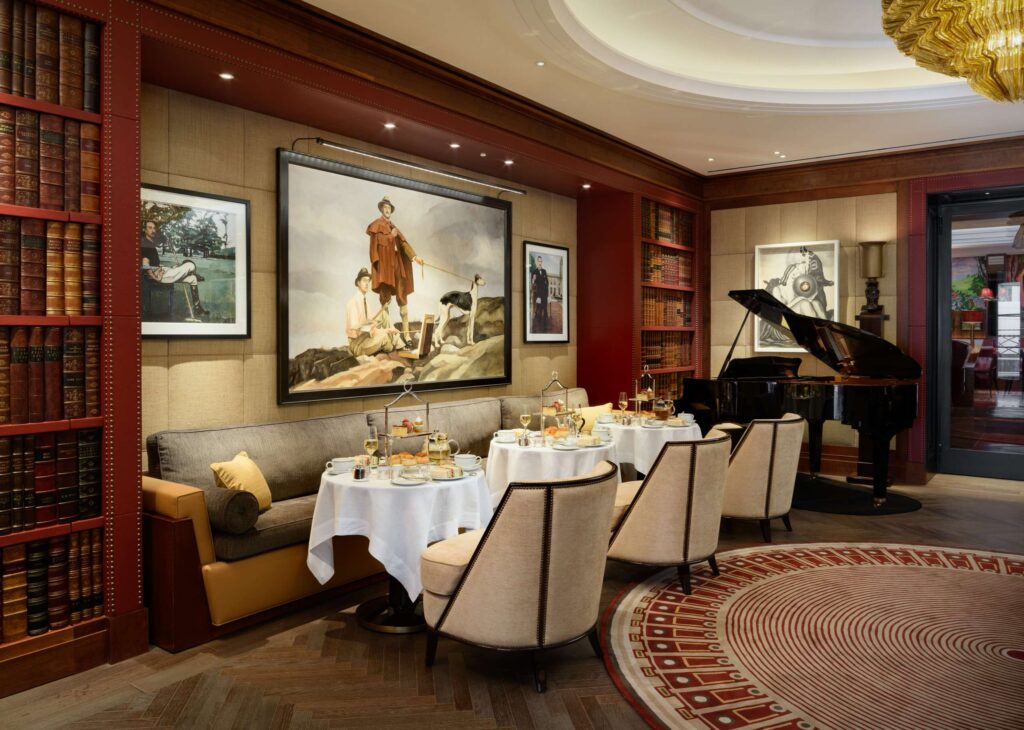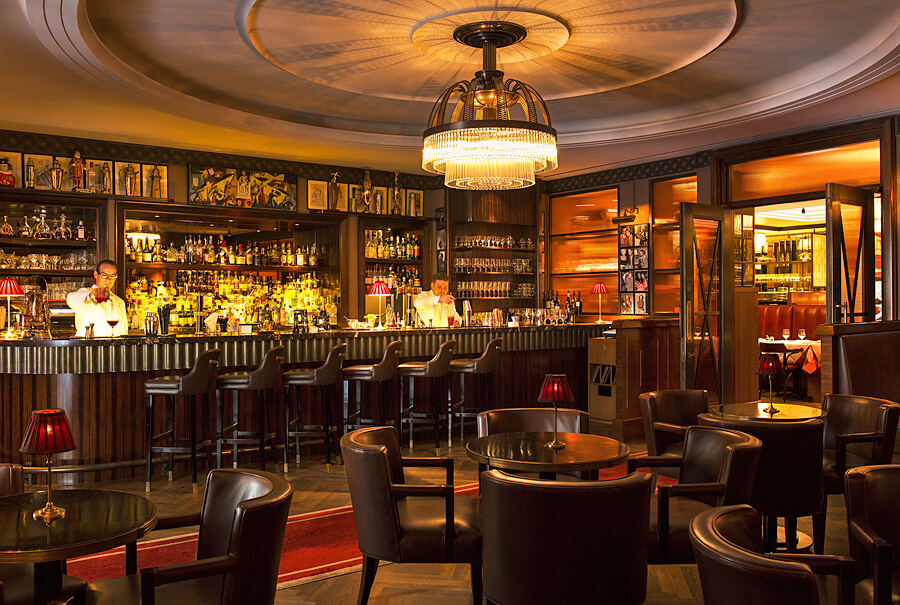 The Colony Grill restaurant has undergone an intermediate amount of change, mostly in the form of the wall art. The Art Deco murals with sporting themes and the black-and-white photos of period celebrities have been replaced by very colourful nature scenes. Again, more of a daytime feel than an evening one.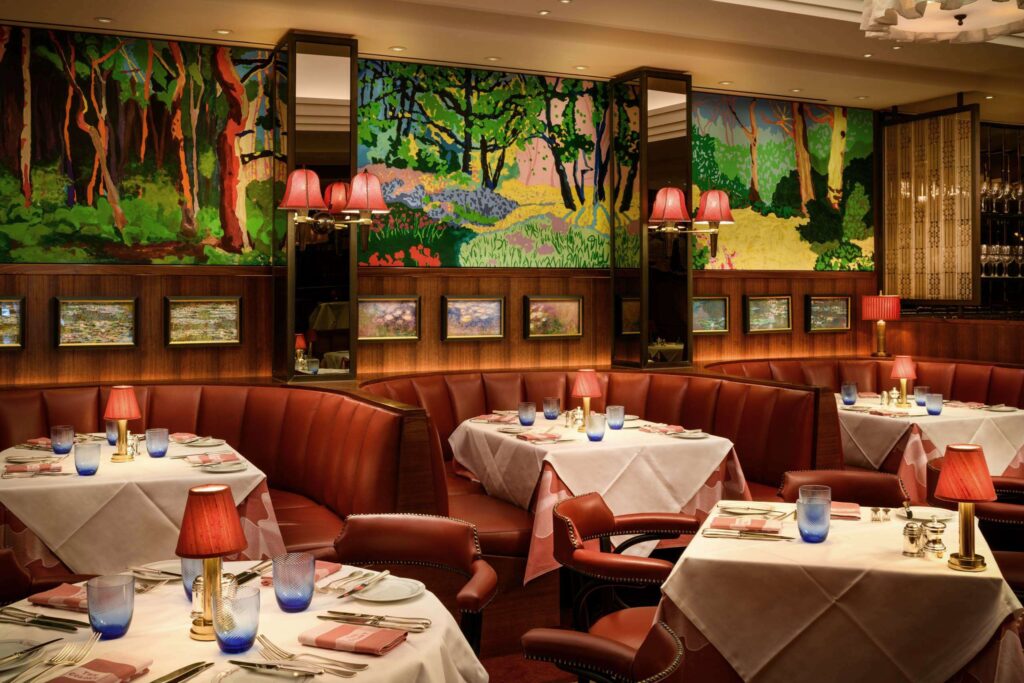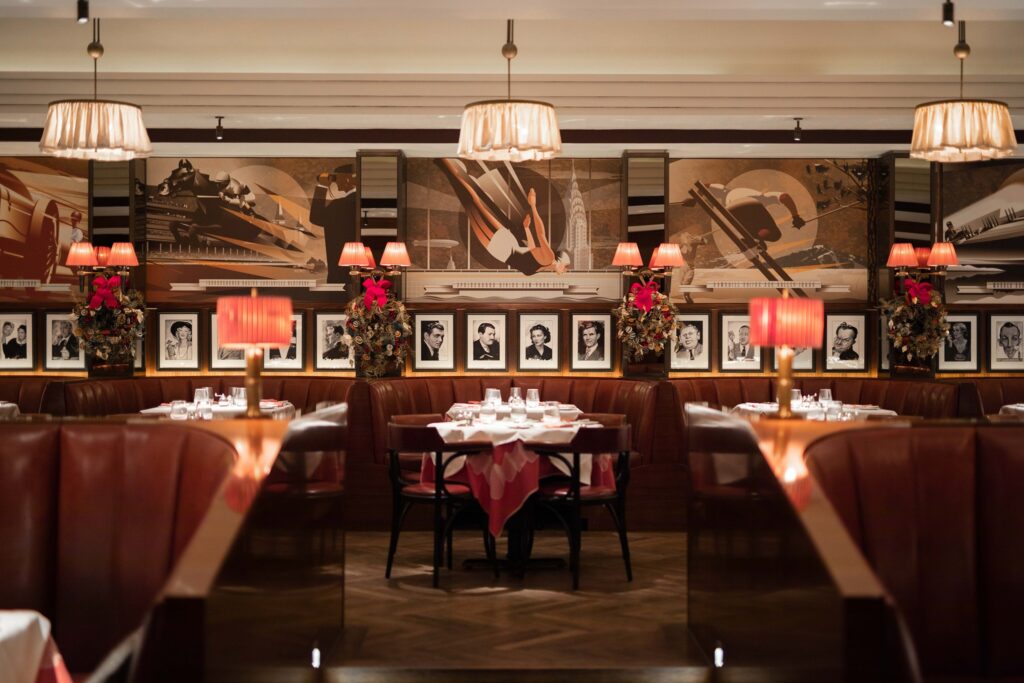 The greatest change of all was the repositioning of the main bar at the southern extremity of the lobby and labelling it explicitly as Le Magritte. The effect from the foyer is rather pleasing, with the sign and broad entrance framing the bar, behind it. Once you enter, the overall décor is pleasant and the longer room would be ideal for a cocktail party.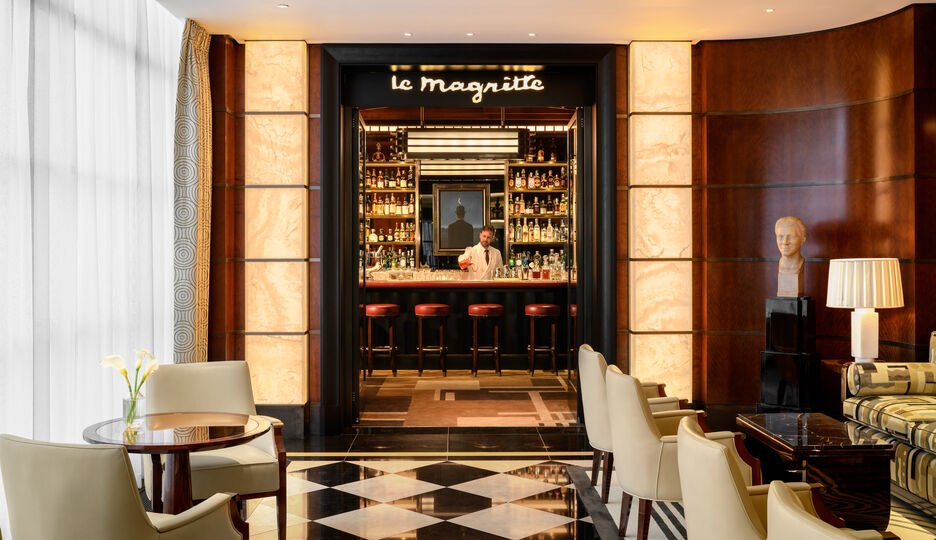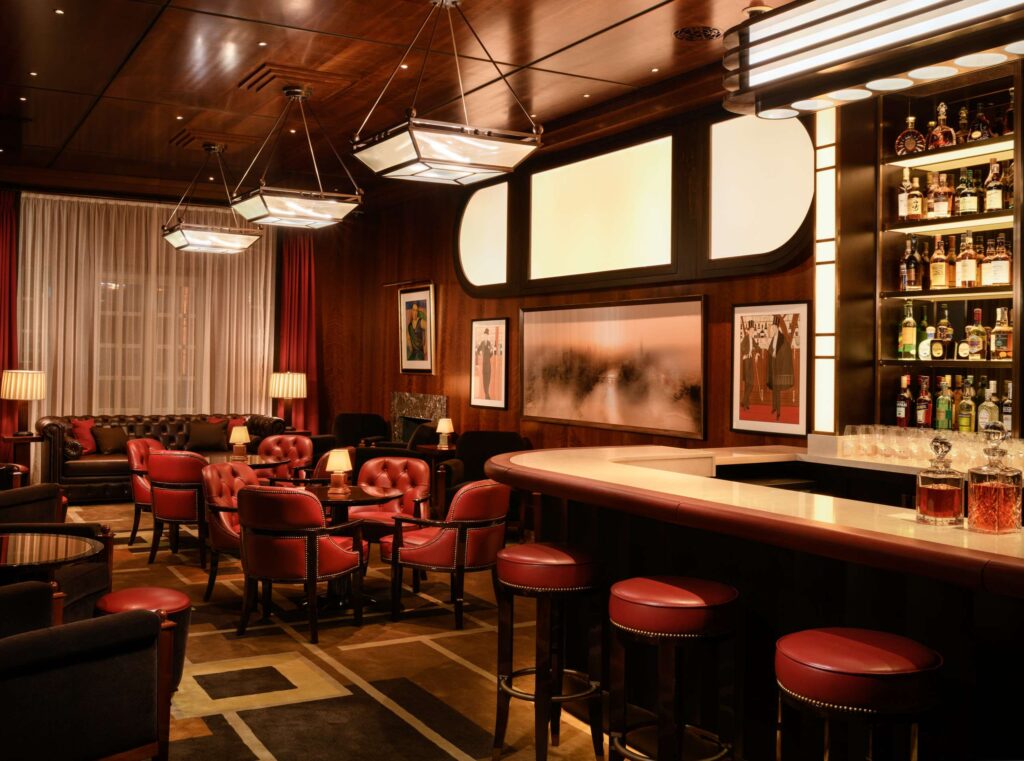 The Beaumont remains a very pleasant place to visit and we will be coming back to it. It is, simply, a civilised place.
Address
The Beaumont
8 Balderton Street, Mayfair, W1K 6TF
Tel.: 020 7499 1001