With social activity returning to what might be termed 'normality', the May bank holiday weekend was replete with vintage and retrocentric events. Among others, we could count the lively Festival of Vintage, in York, and the exquisite Victorian Ball in Bath. On a more informal and intimate scale, some Wonderland City types who kept to the Metrop, we held a social on Saturday, 30 April.
We met at the La Brasseria, on Portobello Road, with the usual Saturday market in full swing. However well-known the market might be, the mix of tourists, locals and vociferous stallholders never fails to prove rewarding and lively. At least one Wonderland City sort of purchase was made, in the form of a very well-preserved top hat and its original leather carrying box (and not at an astronomical price one might suspect).
We've covered the very welcoming, very bright and quite stylish Brasseria before. Its 'Italian-American' or 'Italian abroad' menu might not be obviously associated with brunch but both the pasta dishes and the more breakfast choices on offer went down well, as did a fairly copious amount of Pecorino wine and the deserts.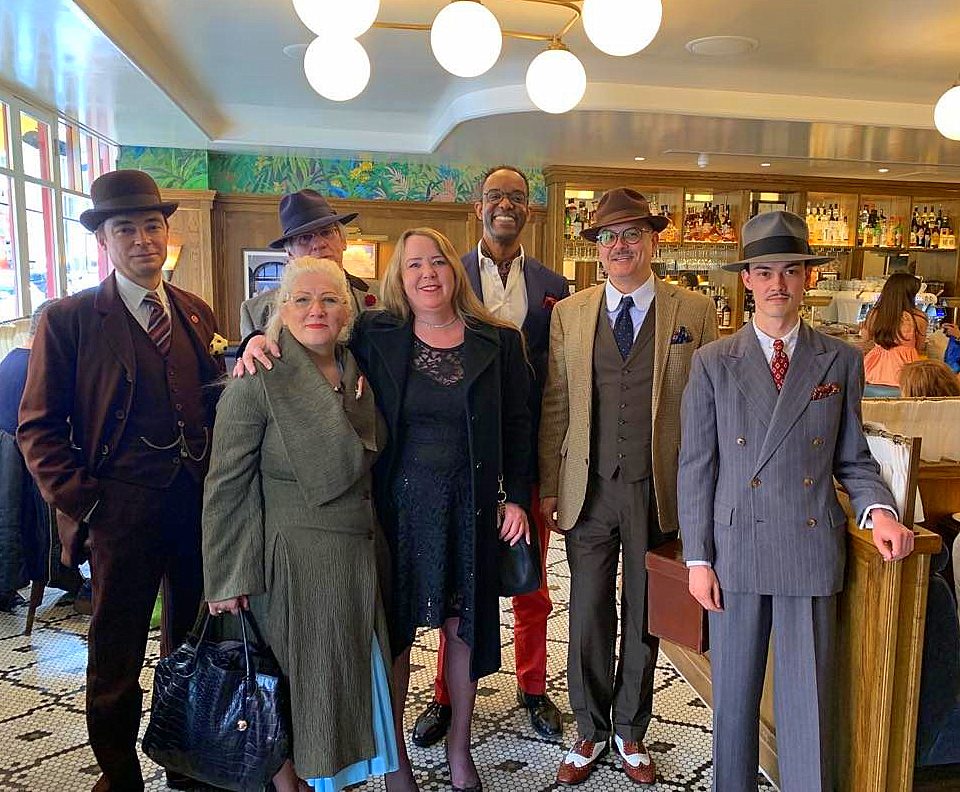 We left the premises as the market was winding down but still active, leading to a nice amble which ended with a pint at the Earl of Lonsdale, a Sam Smith pub with very nicely renovated woodwork and snugs.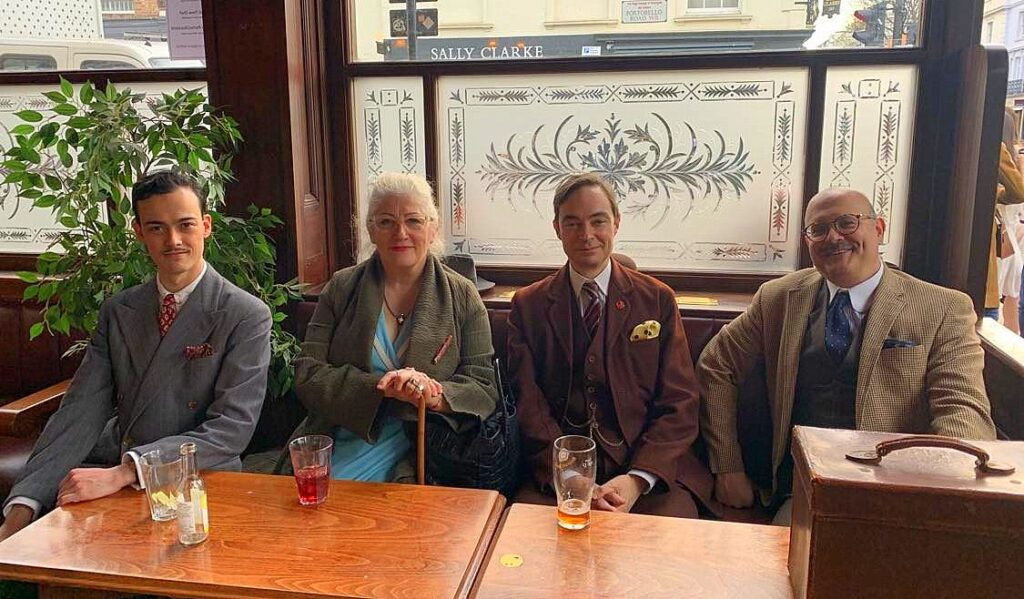 One recurring theme of our visit, from the gracious staff and management at La Brasseria to the stallholders, shopkeepers and, especially, the great London public, was the very kind and, to our ears, genuine compliments and requests for photographs that met us at every turn. It is gratifying to see that Golden Era elegance, carrying no judgement of others, can generate such positive reactions (and, who knows, emulation?).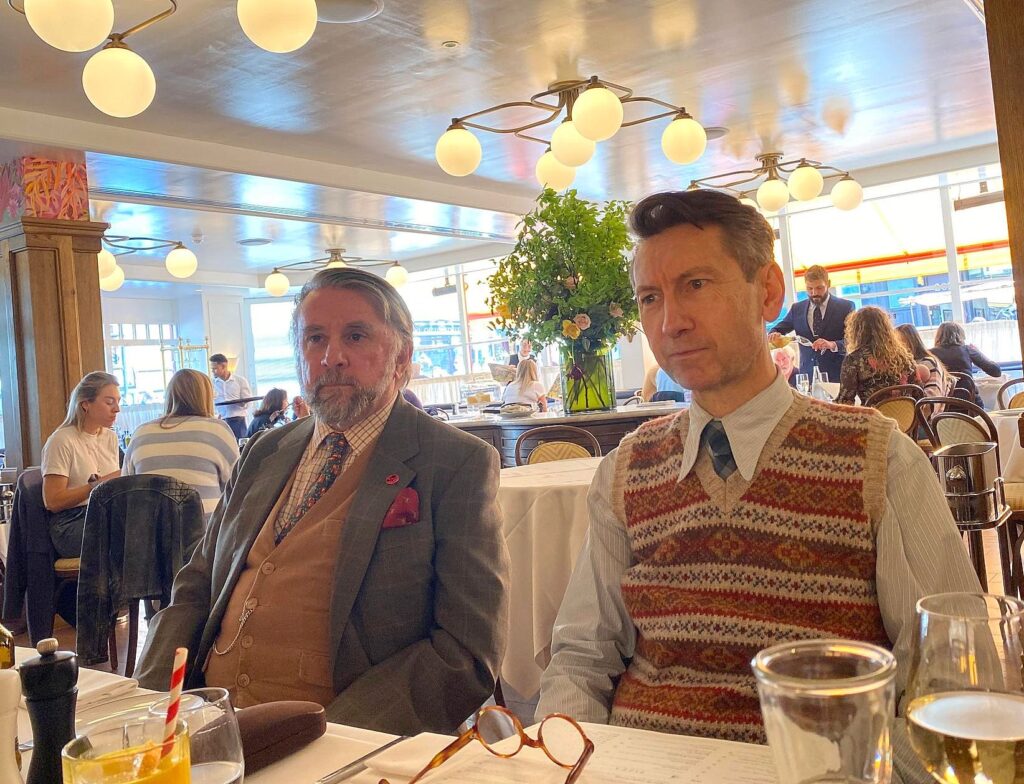 A big thanks to all the participants and looking forward to seeing you and others next time. Aficionados of vintage and classic style that are interested in future events should subscribe to Wonderland City's email updates as well as the Instagram account